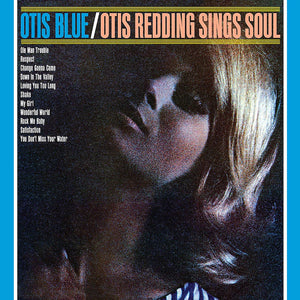 REVO RECORDS
OTIS REDDING - OTIS REDDING SINGS SOUL (2023 reissue, CLEAR VINYL)
Regular price
£30.00
£0.00
Unit price
per
Tax included.
Shipping
calculated at checkout.
NEW VINYL - PRE ORDER
RELEASED 03/2/23
Otis Blue / Otis Redding Sings Songs has always been that rarest of beasts. A '60s soul album that could actually have been made as an album, rather than as a slapdash assortment of singles and fillers. The point being that there is no filler among these eleven classic redding tracks that range from the crisp stomp of "Respect" and The Stones, "Satisfaction" to the touching pop of The Temptations "My Girl" and Sam Cooke's "Wonderful World"—not forgetting, of course, the heart-rending anguish of "Ole Man Trouble" and "I've Been Loving You Too Long." Otis Blue captures Redding at the very peak of his raw, unpolished powers, with the peerlessly punchy backing of Booker T and The M.G.s.




---