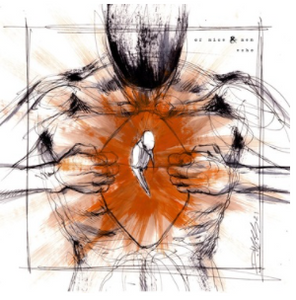 REVO RECORDS
OF MICE AND MEN - ECHO - WHITE/ULTRA CLEAR SPLATTER VINYL
Regular price
£24.00
£0.00
Unit price
per
Tax included.
Shipping
calculated at checkout.
30/09/2022
WHITE/ULTRA CLEAR SPLATTER VINYL
At its best, heavy music produces songs of escape and catharsis. Few bands demonstrate this ethos as powerfully as Of Mice and Men, the multifaceted metalcore machine whose mission is to make the soundtrack for every heartbreak, melancholic rumination, and moment of triumph.
It's a potent and perfect storm of elements. A bombastic and uplifting roar familiar to fans of Linkin Park; a layered crunch akin to the Deftones; thrashing old school riffage a la Slayer and Exodus; the sensual atmosphere of Sade or Radiohead; swirled into a singular sound uniquely Of Mice and Men.
Across a half dozen studio albums, the group's combination of crowd-moving breakdowns, staccato rhythms, and soaring melodic vocals bridged the gap from the underground to the world at large. Their songs catapulted them onto massive tours with Linkin Park and Rise Against (2015); Slipknot and Marilyn Manson (2016); and Five Finger Death Punch and In Flames (2017).
---