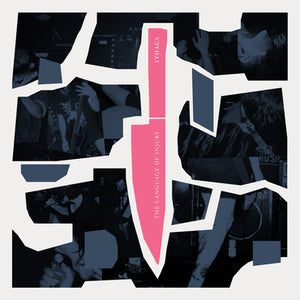 REVO RECORDS
ITHACA - THE LANGUAGE OF INJURY - ORANGE AND WHITE VINYL
Regular price
£20.00
£0.00
Unit price
per
Tax included.
Shipping
calculated at checkout.
NEW VINYL
RELEASED 06/05/22
LIMITED ORANGE/WHITE VINYL
Formed in 2012 out of a mutual love of melodic hardcore but despair at it's lack of ambition, Ithaca draw influence from Southern doom to 90s's math rock as well as the passionate untethered savagery of early Poison The Well and melodious chaos of Oathbreaker. The result is crushing grooves, shrieking guitar squalls that give way to haunting melodic passages and desolate reprieves.
Following on from 2015's 'Trespassers' EP, debut album The Language Of Injury aptly embodies everything those in the know have come to love from UK Metallic Hardcore group Ithaca and serves them wonderfully as a statement of intent. Coming out the gates with haunting vocal melodies and chord progression dramatics, before discordance worthy of instilling fear into the most composed individual devastate the listener.
The most striking and noticeable difference in Ithaca's sound, from previous releases and their contemporaries, lies in their confidence and newfound identity. Channeling Oathbreaker at their most expansive coupled with vicious metallic passages owing to Ferret Records heyday bands such as Martyr A.D.
In an age of oversaturation within the genre, Ithaca are sure to be a new guiding light. With a deft nod to their influences whilst resolutely modernising their sound and expanding what can be done when you hone your craft, it's perhaps time we learned their language.
---